Skip to main content
It looks like you're using Internet Explorer 11 or older. This website works best with modern browsers such as the latest versions of Chrome, Firefox, Safari, and Edge. If you continue with this browser, you may see unexpected results.
TAFE NSW Library Subject Guides
Find relevant, reliable information for your subject. Books, videos, journals, research databases, Australian Standards, and more.
Use the page tabs above to find relevant online and library resources
Acknowledgement of Country
TAFE NSW respectfully acknowledge the traditional custodians of the Country of all locations where our learning activities are hosted. We extend our respect to Elders, past and present, and acknowledge our future generations of Aboriginal people. We also respectfully acknowledge the Country, family and cultural values of our students who travel to join us for a learning journey.
Aboriginal and Torres Strait Islander viewers are warned that this website may contain images and voices of deceased persons and may cause distress.
Search the Catalogue
Find library resources for your course
Chat to a Librarian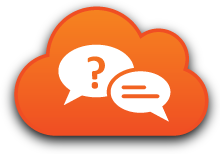 Have a question about libraries?
Chat with a Librarian

Week commencing 26 July 2021
Chat from 8 - 6 pm Monday to Thursday
9-5 pm Friday

FAQ list

Check out our Frequently asked Questions or ask your own.
Contact Us About This Guide
Suggested eBooks and Books
Tabbner's Nursing Care : Theory and Practice
There are a number of copies of this popular textbook in TAFE libraries. Click on the link below to search for a copy near you.
Tabbner's nursing care: theory and practice - copies in TAFE libraries.
Please note that items marked "Special reserve" are not available for loan. Items marked "Text book" are only available to students in particular classes.
Your nearest library may also be able to arrange an interlibrary loan for you if a copy is not available locally.
A small number of classes have been directed to access the 6th edition eBook of Tabbner's nursing care: theory and practice. If this applies to you please contact your class teacher for the log-in details. Library staff cannot provide you with this information.
New Items - Nursing
Latest Nursing resources - borrow now, reserve or ask for an interlibrary loan (ILL).