Skip to main content
It looks like you're using Internet Explorer 11 or older. This website works best with modern browsers such as the latest versions of Chrome, Firefox, Safari, and Edge. If you continue with this browser, you may see unexpected results.
What Other Study Support is Available to Me?
Your teachers are the experts in the course that you are studying and they are your first point of call.
Depending on your study needs, TAFE NSW offers many other study support options to help you with your learning, including:
flexible learning centres

drop in or appointment
small groups or one-to-one tuition
online forums

personal or careers counselling
personalised face-to-face or online assistance from library staff
which are all freely accessible to all our students.
To find out more or to discuss your study needs, please contact your teacher, local campus library or customer service team. You can also submit an online enquiry or call 131 601 to find out what study support services are available at your location.
Please note that COVID restrictions may affect some of these services.
Library Support
Your local TAFE NSW library can help you locate, access, evaluate and reference information. Many libraries also offer class, small group or one on one sessions in these areas.
Technical help to access TAFE WiFi, your Student Portal and learning management system is also available.
Contact a library using the Opening hours and details link below, to find out what help is available
Chat to a Librarian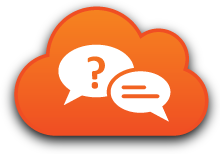 Have a question about libraries?