Skip to Main Content
It looks like you're using Internet Explorer 11 or older. This website works best with modern browsers such as the latest versions of Chrome, Firefox, Safari, and Edge. If you continue with this browser, you may see unexpected results.
Welcome to Accessibility
What is accessibility?
All government websites must comply with Web Content Accessibility Guidelines (WCAG) level AA by December 31, 2014
WCAG 2.0 aims to make web content more accessible. A more accessible website will allow people with disabilities such as low vision, learning disabilities, limited movement, hearing loss or deafness, or speech disabilities. Whilst the guidelines aim to improve access to people with disabilities, users in general can find accessible websites easier to use.
What does an accessible website look like?
Websites need to be:
Perceivable
Operable
Understandable
Robust
For more details, go to WCAG 2.0 at a glance
Contact Us About this Guide
An Introduction to Digital Accessibility
Chat to a Librarian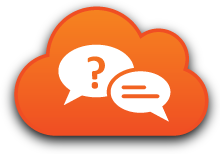 Have a question about libraries?
Chat with a Librarian

Chat from 8.00 am to 5.00 pm Monday to Thursday
9.00 am to 5.00 pm Friday

FAQ list

Check out our Frequently asked Questions or ask your own.